For 18 years I've reported on social issues such as health, education, culture, politics, race, gender, and the environment.
Just out of graduate school, I began contributing articles about film, television, and books to The Village Voice and The LA Weekly.  Later, I wrote for publications such as The Washington Post as well as The New York Times Sunday Magazine, Vibe, Essence, and many others.  I also wrote and produced for NPR briefly, and later contributed on-air commentaries.
I've been a frequent guest speaker on college campuses, and have appeared on television outlets such as CNN, MSNBC, C-Span, MTV, Fox, BET, PBS, and TV-One, as well as radio stations such as Pacifica Radio, Air America, and NPR, where I have worked as both a commentator and a segment producer.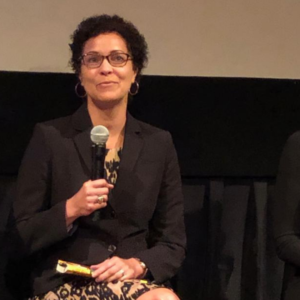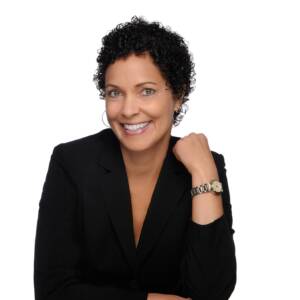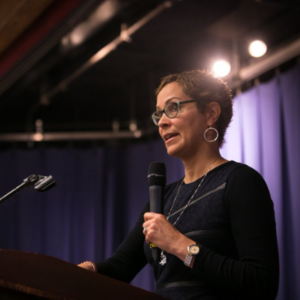 In 2007, I was offered a full-time teaching position at Hofstra University on Long Island, about 35 miles east of New York City.  Since then I've enjoyed working with our enthusiastic students as a tenured professor of journalism and as the former director of our M.A. Journalism program, where I'm happy to report that we increased enrollment by more than 300 percent! I'm also proud to say that Hofstra has also been ranked the #2 school in the entire country for media professionals.
My first love though, is writing, which I now do from both New York and Miami. So far I've written three books:
I hope you find something in my work that's useful to you – something that moves you. Please feel free to sign up for email updates. Or just drop me a line to share your thoughts kristal.zook@hofstra.edu. I'd love to hear them.
Kristal is blessed with genuine intellectual curiosity, along with the instincts and drive of an old-fashioned reporter. Both her and her work are truly special.
We value her commitment to taking on even the most difficult stories in the interest of serious journalism.
Dr. Zook's From Ivory Tower to Breaking News workshop offered me practical tips in getting my voice heard and my future Op-Ed works considered in nationally recognized publications. I am confident that the tools of the trade discussed in this workshop will enable me to translate my research into mainstream markets.
Kristal Brent Zook is a brilliant, creative thinker … She was able to answer more questions than I knew I had about transitioning from academic to trade publishing. Thank you for the invaluable faculty workshop!
My first article about The Hispanic Initiative was picked up by Long Island Wins. The online editor emailed me asking if I want to do freelance work for them. This is probably my first ounce of recognition as a writer, so I'm thrilled. You motivate us to seek stories and get them out there. Without you, I probably wouldn't have done it. I just wanted to say thank you!
Your workshop was one of the most engaging and interactive…an informative analysis!
I actually met you a couple of weeks ago in K-Mart. I had stopped you to tell you how much I loved your book Black Women's Lives. I appreciate writers like yourself because you are informing us about us….I grew up in a small area in Virginia and not many people have heard of it. We all deal with important issues but the majority of us only hear about the mainstream organizations or people; so it was very interesting to read about different black women and their beliefs or struggles. I picked up your book and I couldn't put it down so I had to buy it. I just want to say thank you for writing…it meant a lot to me.
I wanted to thank you first and foremost for this entire semester. I never felt so accomplished in any other class. You pushed me to do my best, and I am forever grateful for that.
Professor Zook challenged us all to reach the level we were capable of…The time she took after class each day to call myself or another student over and really urge us to take that next step towards reaching our potential made a world of a difference.
Many thanks for your excellent seminar yesterday. It was informative, stimulating, insightful and even fun. Without being overwhelming, it revealed a wealth of information and some critical perspective on writing for a wide audience.
Professor Zook herself played a key role in my success. She guided me through my internship at Forbes, she offered me wonderful learning opportunities as her research assistant, and she challenged me as her student in the classroom. She has not only mentored me throughout my three semesters here as my advisor, professor and supervisor – but she has acted as a role model to me and my peers.
I thoroughly enjoyed the workshop. It introduced me to the process of writing for a larger audience. The concepts, though not necessary new, were framed in such a way by Kristal to really push me to seize on and tell important stories. The targeted and clear hand-outs provided excellent guidance and the activities really scaffolded the editorial writing process. I already recommended to my chair that Kristal come and talk to the SOE! We need her to help us get our voices heard!
I have not come across a professor who puts so much of herself into the class and the university. Not just for class-related matters, but as an advisor, as a link to the world of Journalism, and as an inspiration for future journalists.
An informative and engaging workshop [that] sparked a nuanced dialogue with students around race, gender, class and journalism.
I love to see great teaching, and Dr. Zook has the expertise and enthusiasm of a great teacher….not only did I benefit, but my students did as well.
Kristal has a good ear, a calm manner, and high expectations. She knows exactly what works on the page and why.
Thank you for writing the book Black Women's Lives and sharing the stories of these phenomenal women with us. This book opened my eyes…Although I am African-Canadian, I identified with so many of the women.
I recently finished Black Women's Lives…All of the women had truly dynamic stories, and I like the way you were able to let the subjects and their circumstances really shine through. Even when you were walking with them, I'll be honest I forgot you were even there. I envisioned these stories as if they happened right next door to me.
Kristal is one of the best journalists in the business. I have hired her a number of times to write articles for ESSENCE. Each time she delivered. The stories are always well-reported, beautifully crafted and well-received. Kristal has an eye for good stories and spends time making sure her articles are factual. Like most talented journalists, Kristal is a pro who takes good direction from her editors.
Dr. Zook is a woman who has helped me grow from student, to graduate, and now, to a prominent position at a national magazine. She is more than a professor to me but a mentor, someone I have continually reached out to for guidance during my evolving career…Currently, as the assistant to the creative director at O, The Oprah Magazine, I still find myself recognizing techniques and applications taught and reaffirmed by Dr. Zook.
Stay Tuned for Updates
I send thoughtful and caring emails